Looking Back: Ten Years of Pier 24 Photography celebrates the tenth anniversary of the San Francisco-based gallery. Featuring works by the likes of Diane Arbus, Richard Avedon and Hiroshi Sugimoto, it highlights the key images that define our times. The show spans over 120 years, reflecting the power of the medium to change the way society sees the world.
Examples include Dorothea Lange's seminal Migrant Mother (1936), featured above. It was taken whilst the photographer was employed by the US government's Farm Security Administration (FSA), formed during the Great Depression to raise awareness and provide aid. Lange's image captures Florence Owens Thompson and her children – a family devastated by the failure of the pea crops. Presenting the true human cost of the Depression, it has become the most iconic image of the period.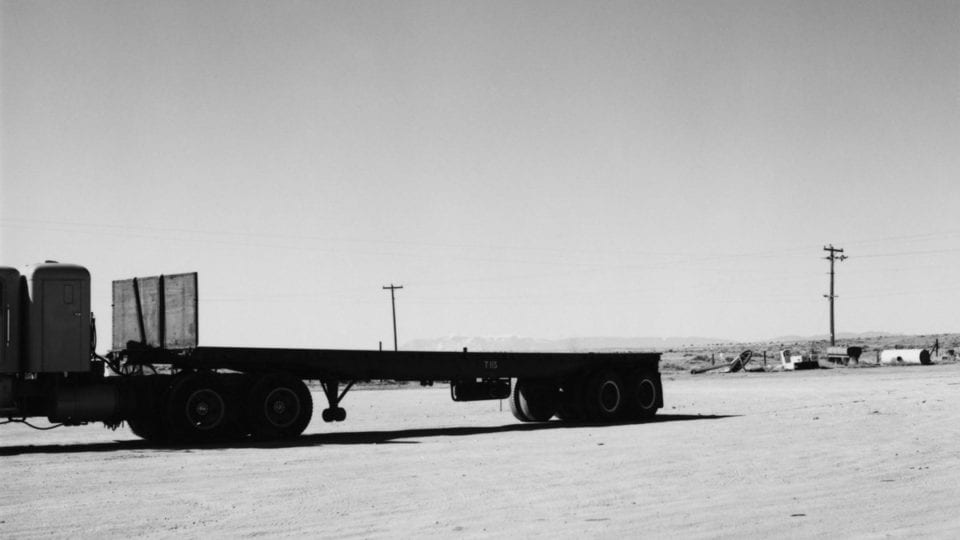 America is also the subject of Robert Adams' Eden, Colorado (1968), shown here. Oil fields, housing developments, gas stations and highways form Adam's expansive oeuvre, which reflects on the changing landscape. The black and white images balance the precarity of nature against human intervention, offering quiet reflections on industrialisation and consumerism. "The goal," he explains, "is to face facts but to find a basis for hope."
A similar approach runs through Alec Soth's photobook Sleeping by The Mississippi (2004). Documenting a series of road trips along the river, it is pervaded by a sense of wanderlust, exploring a varied mix of individuals, landscapes and interiors. Soth's raw subject matter evokes feelings of loneliness and longing, providing a place for hope, fear, desire to blend as part of an evocative journey.
The exhibition opens 1 July. Find out more here.

Lead image: Dorothea Lange, Migrant Mother, Nipomo, Calfornia, 1936.