Creative Writing Award | Winners 2013
Shortlisted Poetry and Short Fiction works from the 2013 Prize, were published in the 2014 Creative Writing Anthology.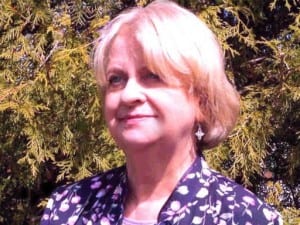 Sylvia Adams
Poetry Winner – Hands, a Choice
Sylvia Adams is the author of a novel, a poetry collection, an award-winning chapbook and a children's book. A writing instructor, book reviewer and former poetry columnist for The Ottawa Citizen, she is a founding member of Canada's Field Stone Poets. As Adar Press, she edits and publishes chapbook anthologies by her poetry groups.
Read Sylvia Adams' winning work here.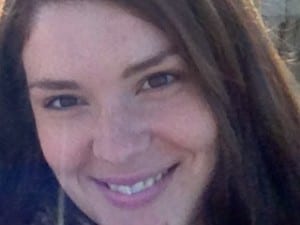 Jennifer Roe
Fiction Winner – Roses Are Red
Jennifer Roe is from the idyllic village of Dalkey in Dublin. She teaches English, though this year has returned to the other side of the desk to study a Masters in Creative Writing at the University of East Anglia, where she is working on her first novel. Jennifer's fiction is inspired by music; it is a love that will ever exist alongside her passion for writing.
Read Jennifer Roe's winning work here.

---
Shortlisted Writers 2013
Alison Prince – Muckle Flugga
Amina Alyal – Nightmare
Anne Caston – The Life I Might Have Had
Anne Welsh – In and Out of Love (after Damien Hirst)
Antonio Bouxa – Flicker
Bob Beagrie – Tumbleweed (After Edward Hopper & Hart Crane)
Caitlin Hayward-Tapp – She Asks Me
Catherine Ford – Damaged Goods
Charles Bliss – The Platitude of Kaleidoscopic Eyes
Charlotte Lydia – l'Espirit de l'Escalier
Chloe Wilson – Rapunzel's Hair; Some Other Uses
Chris Connolly – Withered from the Frost
Christina Lloyd – Esperanza
Cliff Forshaw – Authentic Victorian Mermaid
Daniel Southward – Snare, Trap, Shut.
Dianna MacKinnon Henning – Between Young and Old Time
Elizabeth Carothers Herron – Animal Body
Gemma Hawdon – Seashell Washed Up in a Storm
Harriet MacMillan – Unquestioning
Holly Corfield Carr – Bycatch
Jennifer Roe – Roses are Red
Jessica Glover – Exposé
John Darley – Siebenschläfer
Joshua Schouten de Jel – Eurydice
Keren Heenan – Lament
Kerrin O'Sullivan – Coming Home
Lauren K. Alleyne – Eighteen

Lesley Quayle – The Gatherer
Lisa Dart – Severe Sweetness (St. Theresa of Avila, Bernini)
Lizz Murphy – The Bird Painting I Really Wanted to Paint
Lucienne Kim Flavell – Borders
Lucy Madeline Dougan – The Forge
Margaret Malloch Zielinski – Still Life
Mark Fiddes – They're Not Eye Bags
Maureen Eppstein – Ambient Music
Megan Doyle Corcoran – Between Here and There in America
Michael Casey – Clotho Learns to Knit
Michael Travisano – Orange Suns (from Widows and Orphans)
Mike Absalom – Scorpion Month
Patrick C. Kavanagh – Colour & Noise
Paul Hetherington – Angels at Nedlands Primary School, 1968
Paul Sutherland – Red Candle Holder
Ray McGinnis – The Lives of Others
Reece Choules – T.V. Eye
Robin Giraudo – Falk Magic
Rosalind Green – The Love that Mattered
Rosalind Hudis – Summer in Powys
Sharon Black – Water into Wine
Shawn Pittard – El Desdichado
Sylvia Adams – Hands, a Choice
Tess Barry – Finding My Bearings in Picasso's Blue Period
Victor Tapner – Dancing for Monsieur Degas
W. D. County – Plastic Soldiers
Wes Lee – Wake Moon