For over 40 years, Sally Mann (b. 1951) has explored the American South through photography and writing. Opening at the Museum of Fine Arts, Houston, the retrospective A Thousand Crossings brings together over 100 of these works, asking what it means to be a Southerner by reflecting on the region's fraught history and tapping into universal themes such as memory, desire, death and family.
The results are haunting. Swamplands, fields and ruined estates are captured through an antique lens, creating an ethereal atmosphere. Capturing the "radical light of the American South", the images of Mann's native Virginia, Georgia, Mississippi, and Louisiana are awash with effects such as blurs, streaks and scratches, serving as metaphors for the area as a site of memory, defeat, ruin and rebirth.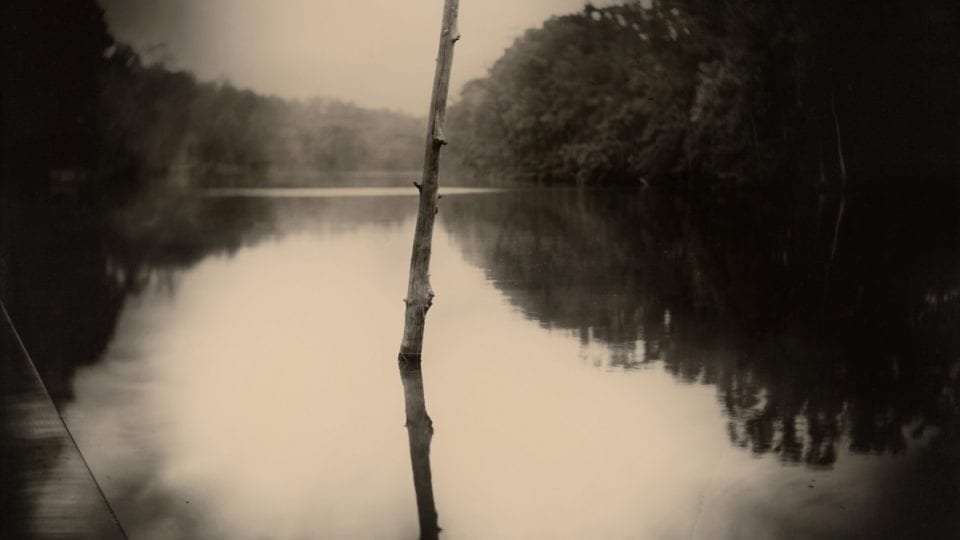 These themes are addressed across four powerful series about race, history and the landscape. Presented in the exhibition under the title Abide With Me, the works position the land as a site for memory, struggle and survival. Documenting locations associated with slavery, including the Great Dismal Swamp – home to many fugitive slaves in the years before the Civil War – and along nearby rivers where Nat Turner led the rebellion in 1831, these compositions are deeply thought-provoking.
Mann's visions of childhood feature vignettes of her three children at a remote summer cabin on the Maury River. Rooted within this natural environment, the works describe an inextricable link between the family and the land, presenting images of freedom amongst woodlands, cliffs and rivers. Spectral portraits of wider familial figures link into this personal narrative, offering transcendent meditations on time and transformation. This unique, experimental and lingering collection shows how the American South continues to shape US identity and experience.

The exhibition runs 3 March-27 May. Find out more here.
Lead image: Sally Mann, On the Maury, 1992, gelatin silver print, private collection. © Sally Mann