Inside Japan, a series by still life photographer Roberto Badin, offers a unique look at the country's urban landscape. Employing a signature clean quality, Badin renders everyday scenes with a graphic sensibility inspired by the cartoons and television series of his youth.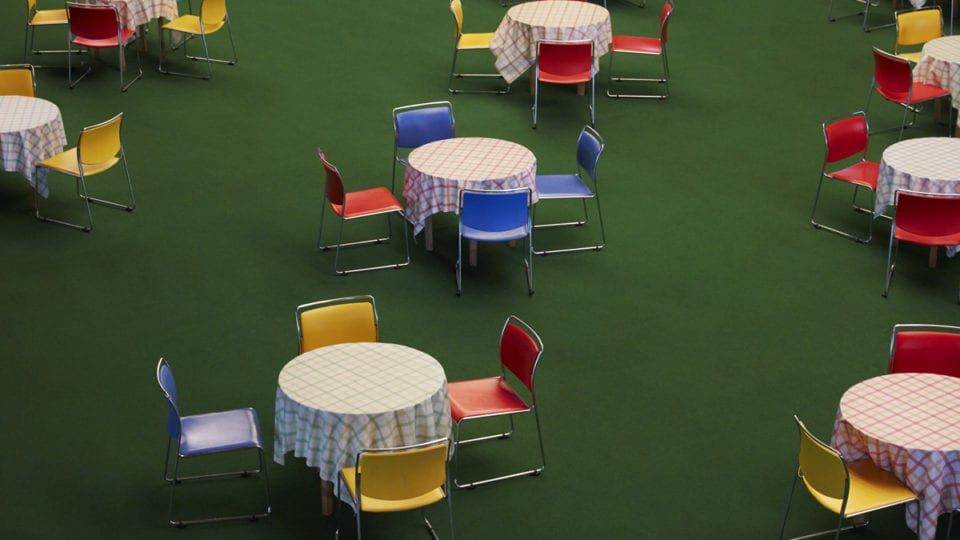 Primary colours are set against contrasting light and shadow. Meticulous framing focuses the gaze on singular figures and objects. These natural, spontaneous works possess an uncanny edge, offering a glimpse into intriguing narratives. "What fascinates me most about taking photos is the image as a piece of reality. I seek to bring out the everyday banality of a place," Badin reflects.
A sleek sense of modernity pervades each image, with carefully crafted lines and choreographed lighting highlighting the expansive buildings and bold colours of the metropolis.
Inside Japan is on view at Hotel Jules & Jim Gallery, Paris, until 12 March. Find out more here.

www.robertobadin.com.

Lead image: Roberto Badin, Woman with an Umbrella – Tokyo 2018.