Romanian photographer and filmmaker Alexandra Vacaroiu (b. 1990) is interested in ideas of identity and memory. Part of the Aesthetica Art Prize in 2015, her work unites personal and universal narratives through multidisciplinary approaches – marrying fashion, fine art and the moving-image. Her latest series, Dreams-Sleep, explores the subconscious mind, visualising unique desires and fears.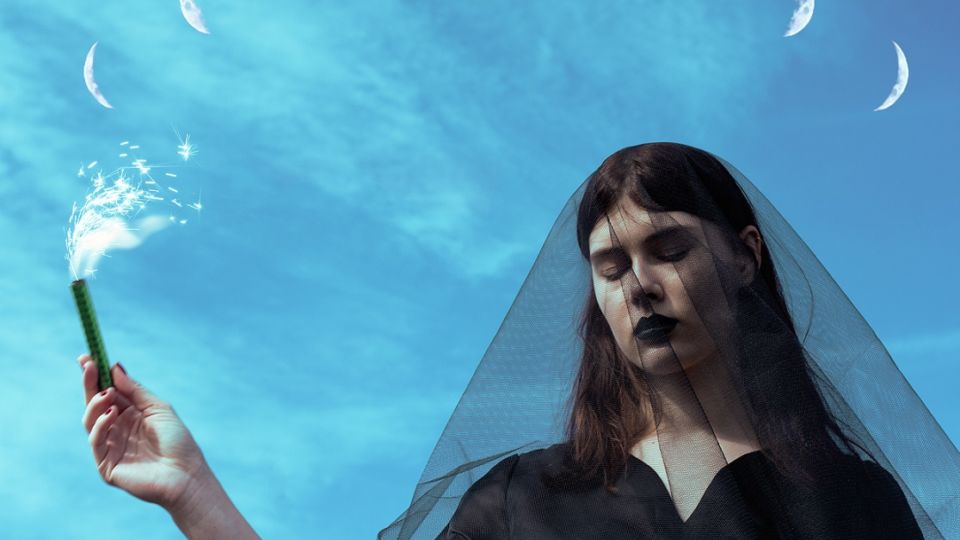 The body of work recreates dream sequences using both analogue and digital techniques. Washes of pink, blue and green create otherworldly visuals, whilst the appearance of clouds and lunar elements suggest landscapes just out of reach. Vacaroiu's sense of layering bridges the gap between reality and imagined, distant environments. The artist explains: "The focus of this series is on showing the mood of dreams, instead of specific, clear characters, conversations or scenery. This is what remains with us after waking up."
Find out more here.
The Aesthetica Art Prize is open for entries until 31 August.
All images from Alexandra Vacaroiu, Dream-Sleep.