Last night, the winners were announced for the Sony World Photography Awards 2010 for the professional category, Italian photographer, Tommaso Ausili wins L'Iris d'Or and Vitali Seitz wins the award for Amateur Photographer of the Year. This prize provides a unique view into what's being created today in the world of photography – from art and advertising to documentary and fine art, poignantly reminding us that images surround us and have become entwined in the everyday.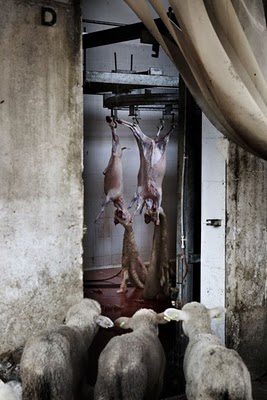 Tommaso Ausili's evocative series of photographs in the Contemporary Issues category, entitled "The Hidden Death", is an insightful depiction of an assembly line at an abattoir. Ausili was awarded a $25,000 cash prize plus Sony digital SLR camera equipment and he joins previous L'Iris d'Or winners David Zimmerman and Vanessa Winship as a member of the World Photographic Academy. Tommaso Ausili said at the ceremony: "I'm very glad to receive this award. Since I started this series on the death of animals, I have felt an enormous sense of guilt, and this prize goes some way to repay that debt. Thanks to the Sony World Photography Awards for honouring my work with this prize."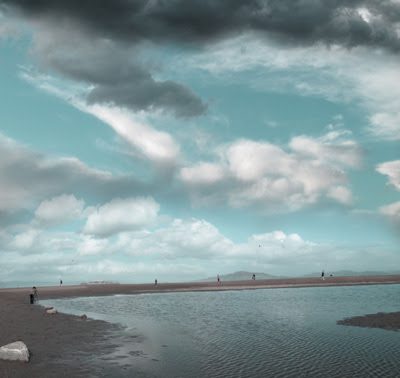 Photographer Vitali Seitz was announced as the 2010 Sony World Amateur Photographer of the Year at the ceremony. Based in Munich, but originally from Siberia, Vitali's image entitled "Hauskonzert: Home concert" was taken at an informal concert as part of a family birthday and also won the amateur Music category. In addition to his title Vitali picked up a $5,000 cash prize and Sony digital SLR camera equipment.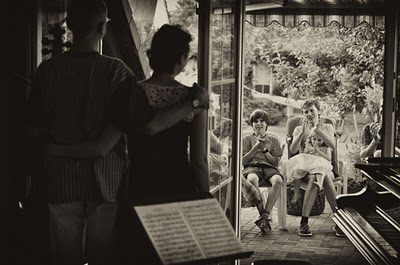 All the winning and shortlisted images of the 2010 awards are on display until 27 April as part of the World Photography Festival in Cannes. The images will then be showcased in the Sony World Photography Awards Global Tour exhibition which will tour around the world throughout 2010 and 2011. The final presentation of the evening went to celebrated American photojournalist Eve Arnold. Presented the day after her 98th birthday, the Lifetime Achievement Award was collected by her grandson Michael Arnold. Eve's 50 year career has captured some of history's most memorable figures from Malcolm X to Marilyn Monroe and was the first female photographer to be taken on by Magnum. A retrospective of Eve's work, curated by Zelda Cheatle, is currently on display in Cannes as part of the World Photography Festival. Astrid Merget, Creative Director of the World Photography Organisation, said: "The quality of work submitted by this year's professional photographers was remarkable. Narrowing down so many impressive selections to just 36 finalists was a feat worthy of a very distinguished jury like ours to undertake. We are all thrilled with the results and honoured to have such talented photographers participate in our awards programme." Yoshiyuki Nogami, Vice President of Digital Imaging at Sony Europe, said: "We are once again honoured to support this unique competition which celebrates the power of photography. This year's contest has produced an inspired showcase of phenomenal photographic talent and we congratulate all these deserving winners." Chosen by the 2010 Honorary Judging Committee, comprising 12 World Photographic Academy members, the professional category winners are: Photojournalism and Documentary ·Walter Astrada (Argentina) for Current Affairs ·Barbour (New Zealand) for Sport ·Tommaso Ausili (Italy) for Contemporary Issues ·Paolo Pellegrin (Italy) for Arts and Entertainment Commercial ·Martin Brent (United Kingdom) for Advertising ·David Handley (United Kingdom) for Fashion ·Mohammad Golchin (Iran) for Music Fine Art ·Philipp Lohöefener (Germany)for Architecture ·Tommaso Bonaventura (Italy) for Portraiture ·Renhui Zhao (Singapore) for Conceptual and Constructed ·Pere Pascual (Spain) for Natural History ·Peter Franck (Germany) for Landscape On behalf of the Honorary Judging Committee Aidan Sullivan commented, "It has been an honour to be part of the judging of this years awards. Being able to view the remarkable work and spend time with such eminent colleagues was a real delight. The judging process was one of both pleasure, in seeing such a high calibre of work, and of pain in that the standard made reaching our decisions difficult and I would like to congratulate all of the winners across all of the categories." All the winning professional and amateur images can be viewed at www.worldphotographyawards.org To read more about the World Photography Awards in 2007, CLICK HERE. Images 1. Contemporary Issues Tommaso Ausili, Italy ©Tommaso Ausili courtesy of Sony World Photography Awards 2010 2. Landscape winner Peter Franck, Germany 13361-51922 © Peter Franck courtesy of Sony World Photography Awards 2010 3. Amateur Music Winner Name: Vitali Seitz © Vitali Seitz courtesy of the Sony World Photography Awards 2010